News and press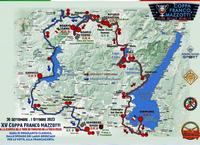 14 September 2023
COPPA FRANCO MAZZOTTI 2023
Sabato 30 settembre e domenica 1 ottobre si svolgerà la quattordicesima edizione della Coppa Franco Mazzotti, gara di regolarità organizzata dal Club della Mille Miglia "Franco Mazzotti" in collaborazione con l'Automobile Club di Brescia e con il patrocinio di1OOO MIGLIA srl.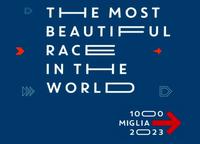 28 June 2023
1000 miglia 2023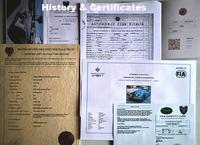 6 December 2022
HISTORY AND CERTIFICATES
There's a quite important debate about cars for sale with incredible curricula and a huge amount of historical papers, proving their eligibility in the most important international events. This is, of course, the result of a deep and substantial evolution in the collector mind, that's now much more focused on traceability, history and provenance. Good and compliant restoration, as well as mechanical reliability are still very appreciated, but talking about "matching number" and "matching colour" examples makes the real difference. In my personal opinion, this difference is a precious and irreplaceable value, especially if fully documented by a faultless certification. Thanks to the professional skills of the international registrars, the marque specialists and the daily growing bibliography, there's a quite available network that can help us to build up a substantive file to accompany and valorise our beloved vintage cars.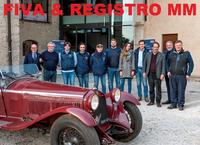 4 March 2022
Being part of the 1000 MIGLIA Register as an appointed consultant since the beginning of this year, I had the chance to assist to the FIVA special session for the Mille Miglia eligible cars at the Mille Miglia Museum on February 23rd and 24th. Working with my beloved friend and partner Paolo Mazzetti and my estimated colleague Paul Loveridge, I've been dealing with the whole ASI staff during the inspection operations on the huge variety of vintage cars that came there with their proud owners and collectors. It was such a great and important experience made of interesting and different opinions and professional comments… Thanks a lot to all the people who made these two days a fantastic event to start again a marvellous racing season!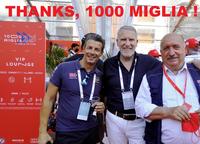 22 June 2021
Many thanks to Stefano, Paolo, Riccardo, Raoul, Veniero, Roberto, Francesco, Henry, Ger, Ivan, Massimo and all the friends coming to the 2021 event with their Motorstorica sportscars…. See You next year!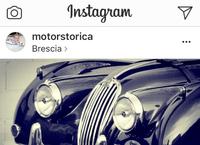 2 March 2020
FOLLOW US ON INSTAGRAM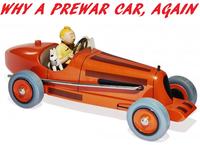 4 July 2019
WHY A PREWAR CAR, AGAIN
After being involved in the Mille Miglia service for some wonderful Jaguar, Austin Healey, and Triumph of the fifties, I deeply spent the last couple of weeks surrounded by the nice PB to be delivered to my friend Simone, some thirties cars at a cool and fresh test drive in the dramatic scenery of Lincolnshire driving Steve's TB and Midgets, the delivery of a new marvelous Balilla Coppa d'Oro MM and a perfect 1927 Salmson GS. What an experience! Again… I discovered noise, troubles, smell of old rattling not breaking machines, so hard to drive for a modern driver like myself! But I also rediscovered the unbelievable glamour of this challenge, knowing that old, beautiful prewar cars are always rarer than rare and for sure a true and excellent investment!