News and press
5 June 2017
Now… a Sportscar!
Now… a Sportscar!
During the recent Mille Miglia, it was quite easy to understand that, travelling all around our wonderful Italy, a new hot summer is finally arrived. Now days a hot sun is shining every day and the temperature invites us to enjoy our cars "en plein air", driving the right vehicle for this season. Now … a Sportscar!
3 April 2017
Why the Mille Miglia?
After ninety years from its first edition and just a few days before the start of the next Mille Miglia, I am still wondering why this marvelous event is so important in my everyday life. Maybe just because I am always in love with my town, maybe because of my passion for vintage motoring or even for the strong respect of the history of this country, or maybe just because I had the chance to decide that all the above matters could be combined with my professional attitude into the Motorstorica business? Believe me or not, it's not really easy today to try to give a positive and rational answer, but I am very proud to know and let you know how many friends coming from South America, Japan, or Holland, Germany and Switzerland are driving our cars to Brescia on May 18th to celebrate love, passion, history and joy of life!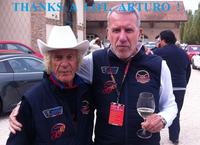 13 October 2016
EIGHTH COPPA MAZZOTTI
As you may already know, in the past week end of October, 8 and 9 , we had the chance to be a part of the nice and well organized Coppa Franco Mazzotti, a regularity rally that has taken us through the villages and the country side of Brescia, the Lake of Garda and the Franciacorta region. During these two days, I had the opportunity to let drive our beloved Lancia Aurelia B20 to my friend Arturo Merzario, a living legend into the Motorsport environment, a positive fellow, who's not only a famous Formula One pilot, but also an interesting and intelligent person, always ready to give good suggestions and comments to the lot of friends shaking his hands. An amazing week end full of old histories and new motivations; thanks a lot, Arturo!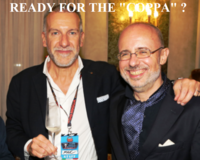 29 July 2016
READY FOR THE "COPPA" ?
Are You ready to enter the new "Coppa Mazzotti", that shall be arranged and managed by our Club MM on 8/9 October 2016? We are already working on it, set up a new fantastic itinerary and a marvelous hospitality in the city of Sirmione, on the Garda Lake. Please, see more info and details on http://www.coppafrancomazzotti.it/2/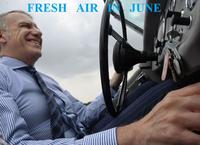 13 June 2016
FRESH AIR IN JUNE
On Thursday afternoon, after a quick lunch with my friend and classic car writer Massimo, just between two usual short afternoon storms, we have been to our restoration workshop to take a look to my latest Triumph TR2 I bought a couple of weeks ago from a Scottish fellow. The air was fresh, but we immediately decided to take the car out of the garage and have a fast road test in the surrounding routes, of course with no hood and side screens. The test has been quite positive, the car was marvelous and the wet June climate after half an hour of summer rain predicted a warm and serene sunset. You can read a whole technical description of this car and something about its history into the "cars for sale" section, but the most important fact is that, after this short and amusing journey, both Massimo and I agree that there's nothing better than an English convertible sports car in an Italian afternoon of June!
26 May 2016
For quite every gentleman driver and for many vintage car collectors, May is the best period of the year, because the beginning of the season is strongly characterized by three important events, such as the Historic Gran Prix in Monaco, the Mille Miglia and, last but not least, the Villa d' Este Concourse d'Elegance. I just had the chance to be in Montecarlo in the week end between May 13th and 15th to attend the auctions of Bonhams, Coys and RM-Sotheby's and then to spend four days between Brescia, Rome, Parma and Monza to follow the oldest and most important race in the world. Both cases were really exciting and interesting, putting myself in the condition to meet up a lot of connoisseurs and many of my beloved customers, deeply touching their emotions and passion for our world. It has been a fast succession of meetings, debates, and appointments convincing me that this activity is still one of the best jobs in the world!
10 March 2016
GOOD LUCK,MATES!
Good luck to all my mates Paolo, Gianluca, Mark, Sandro, Alex, Dieter, Beppe, Silvia and Ferruccio, who are going to be racing the next edition of the Mille Miglia, with the professional and confidential advice provided by Motorstorica for their rare prewar cars like Riley, Amilcar, BNC, Rally or their collectable GT sports cars like Lancia, Cisitalia, ACE, or Autobleu. See you in Piazza Vittoria on May 19th !
7 January 2016
INTERVIEW TO MAX BONTEMPI AUTO D'EPOCA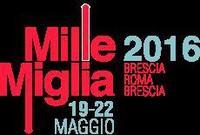 29 October 2015
GENTLEMEN, START YOUR ENGINE!
Starting from today, entries for the 2016 Event are now open at www.1000miglia.it. I wish you to take a careful look to the list of the eligible models, just to put in evidence the new race coefficient of some sports cars of the fifties, now changed and strongly improved. Just for example, with this new regulation, some race cars like the Italian barchettas and our wonderful Lotus Eleven (1,55) can definitely compete with most of the pre-war eligible cars!
13 January 2015
OCTANE: INTERVIEW WITH MAX BONTEMPI
OCTANE: INTERVIEW WITH MAX BONTEMPI