News and press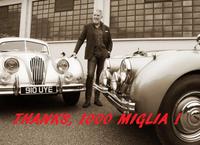 22 May 2019
Many many thanks from the deep of my heart to Stefano, Christina, Toto, Francesca, Humberto, Paloma, Paolo, Henri, Gustavo, Francesco, Josè, Antonio, David, Mike and all my friends driving the Motorstorica cars that successfully entered the 1000 Miglia 2019!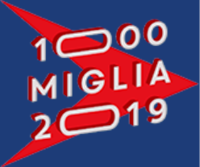 3 April 2019
READY FOR THE 1000 MIGLIA 2019?
The second week of May shall arrive soon and our city is going to be ready to welcome another edition of the 1000 Miglia.
We wait for customers, enthusiasts, and friends to come and visit us during the most important and wonderful motoring event all over the world!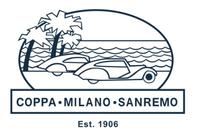 6 November 2018
Gianpaolo e Maurizio askek me to join them in the launch of the oldest Italian race: Coppa Milano San Remo.
Please contact me or directly www.milano-sanremo.it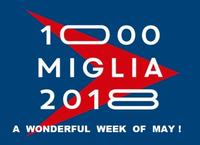 28 May 2018
A WONDERFUL WEEK OF MAY!
When I was younger, the Mille Miglia event lasted for me only a few hours, or the time to dine in a hurry and run to Porta Venezia to enjoy the departure on Thursday evening, with the parade of big headlights old cars rushing into the dark and unknown night to achieve Ferrara and then, in the following long days, Rome and then again Brescia on Saturday evening. Now the times have changed, the Mille Miglia has changed and I have changed a lot myself; the fleeting passion of Thursday night is now my professional life and the whole Mille Miglia race is a wonderful week. We start on Monday with the first checks and the first meeting friends, customers and partners who share the same love for the race. Then we lose ourselves in the festive crowd of the Piazza Vittoria halls, to get on the road on Wednesday afternoon and cross Italy, spending fantastic days in the midst of the most beautiful cars in the world. Passing enchanting evenings in Rome and Parma, to satisfy their motoring spirit in the track of the historic Monza racetrack. Then back to Brescia, on the arrivals platform, to greet winners and survivors of the "CORSA" par excellence. It's an intense and wonderful week and now I'm here to think about it, while I enjoy the lights of Cidneo in the evening of the awards. And I still believe to be a lucky man at least as thirty-five years ago, when, surpassing the hurdles with cunning of Viale Rebuffone, I could enjoy the motoring roar of the departing cars!
11 December 2017
FOLLOW US ON INSTAGRAM
5 June 2017
Now… a Sportscar!
Now… a Sportscar!
During the recent Mille Miglia, it was quite easy to understand that, travelling all around our wonderful Italy, a new hot summer is finally arrived. Now days a hot sun is shining every day and the temperature invites us to enjoy our cars "en plein air", driving the right vehicle for this season. Now … a Sportscar!
3 April 2017
Why the Mille Miglia?
After ninety years from its first edition and just a few days before the start of the next Mille Miglia, I am still wondering why this marvelous event is so important in my everyday life. Maybe just because I am always in love with my town, maybe because of my passion for vintage motoring or even for the strong respect of the history of this country, or maybe just because I had the chance to decide that all the above matters could be combined with my professional attitude into the Motorstorica business? Believe me or not, it's not really easy today to try to give a positive and rational answer, but I am very proud to know and let you know how many friends coming from South America, Japan, or Holland, Germany and Switzerland are driving our cars to Brescia on May 18th to celebrate love, passion, history and joy of life!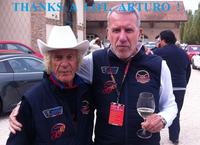 13 October 2016
EIGHTH COPPA MAZZOTTI
As you may already know, in the past week end of October, 8 and 9 , we had the chance to be a part of the nice and well organized Coppa Franco Mazzotti, a regularity rally that has taken us through the villages and the country side of Brescia, the Lake of Garda and the Franciacorta region. During these two days, I had the opportunity to let drive our beloved Lancia Aurelia B20 to my friend Arturo Merzario, a living legend into the Motorsport environment, a positive fellow, who's not only a famous Formula One pilot, but also an interesting and intelligent person, always ready to give good suggestions and comments to the lot of friends shaking his hands. An amazing week end full of old histories and new motivations; thanks a lot, Arturo!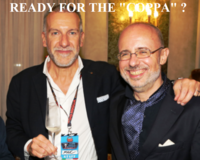 29 July 2016
READY FOR THE "COPPA" ?
Are You ready to enter the new "Coppa Mazzotti", that shall be arranged and managed by our Club MM on 8/9 October 2016? We are already working on it, set up a new fantastic itinerary and a marvelous hospitality in the city of Sirmione, on the Garda Lake. Please, see more info and details on http://www.coppafrancomazzotti.it/2/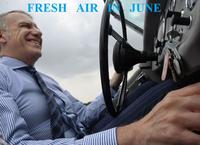 13 June 2016
FRESH AIR IN JUNE
On Thursday afternoon, after a quick lunch with my friend and classic car writer Massimo, just between two usual short afternoon storms, we have been to our restoration workshop to take a look to my latest Triumph TR2 I bought a couple of weeks ago from a Scottish fellow. The air was fresh, but we immediately decided to take the car out of the garage and have a fast road test in the surrounding routes, of course with no hood and side screens. The test has been quite positive, the car was marvelous and the wet June climate after half an hour of summer rain predicted a warm and serene sunset. You can read a whole technical description of this car and something about its history into the "cars for sale" section, but the most important fact is that, after this short and amusing journey, both Massimo and I agree that there's nothing better than an English convertible sports car in an Italian afternoon of June!