News and press
31 August 2021
COPPA MAZZOTTI DAL 2 AL 3 OTTOBRE 2021
COPPA MAZZOTTI DAL 2 AL 3 OTTOBRE 2021
22 June 2021
Many thanks to Stefano, Paolo, Riccardo, Raoul, Veniero, Roberto, Francesco, Henry, Ger, Ivan, Massimo and all the friends coming to the 2021 event with their Motorstorica sportscars…. See You next year!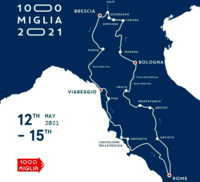 10 December 2020
NEW ITINERARY 1000 MIGLIA 2021
2 March 2020
FOLLOW US ON INSTAGRAM
4 July 2019
WHY A PREWAR CAR, AGAIN
After being involved in the Mille Miglia service for some wonderful Jaguar, Austin Healey, and Triumph of the fifties, I deeply spent the last couple of weeks surrounded by the nice PB to be delivered to my friend Simone, some thirties cars at a cool and fresh test drive in the dramatic scenery of Lincolnshire driving Steve's TB and Midgets, the delivery of a new marvelous Balilla Coppa d'Oro MM and a perfect 1927 Salmson GS. What an experience! Again… I discovered noise, troubles, smell of old rattling not breaking machines, so hard to drive for a modern driver like myself! But I also rediscovered the unbelievable glamour of this challenge, knowing that old, beautiful prewar cars are always rarer than rare and for sure a true and excellent investment!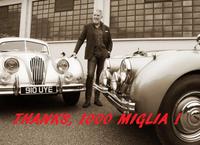 22 May 2019
Many many thanks from the deep of my heart to Stefano, Christina, Toto, Francesca, Humberto, Paloma, Paolo, Henri, Gustavo, Francesco, Josè, Antonio, David, Mike and all my friends driving the Motorstorica cars that successfully entered the 1000 Miglia 2019!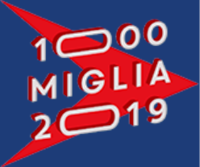 3 April 2019
READY FOR THE 1000 MIGLIA 2019?
The second week of May shall arrive soon and our city is going to be ready to welcome another edition of the 1000 Miglia.
We wait for customers, enthusiasts, and friends to come and visit us during the most important and wonderful motoring event all over the world!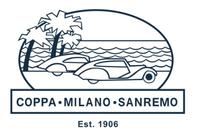 6 November 2018
Gianpaolo e Maurizio askek me to join them in the launch of the oldest Italian race: Coppa Milano San Remo.
Please contact me or directly www.milano-sanremo.it